Maintenance and CMMS for the pharmaceutical industry
CMMS, a valuable partner for the pharmaceutical industry
For maintenance personnel, the pharmaceutical industry is both an exciting and challenging environment. Even more than in other sectors, the obsession with quality and traceability has led the pharmaceutical industry to exploit the full potential of CMMS.
"The pharmaceutical industry is a huge precision engineering operation, where each imperative complicates and reinforces the previous one. It's exciting territory for us, and we're playing at a very high level," sums up Frédéric Boutier, Customer Sales Manager at CARL Berger-Levrault. Maintenance is crucial to the day-to-day challenges of "pharma": a complex, state-of-the-art production line, which must produce without breakdowns or anomalies… and when they do occur, a line that can be restarted as quickly as possible.
The demands of the pharmaceutical industry make it a world of precision and traceability
At the end of the chain, patient health demands absolute rigor. This is why, from R&D laboratories to manufacturing and packaging workshops, precision is omnipresent. In the traceability of inputs to maintenance operations; in hygiene standards, inevitably high in hybrid rooms where work is carried out in clean clothes; in metrology, whether used to calibrate machines or check the size of a tablet; in the allocation and processing of maintenance, production and intervention tasks. Meticulous attention to detail in the service of speed and quality, because thousands, even millions of doses are needed to produce a medicine that must be as safe as possible.
The corollary of such demands is procedures and traceability. Maintenance is specific to each plant, and the people involved are qualified and authorized. Their interventions, tools and parts are traced. A perfect world for CMMS!
Using CMMS to manage the maintenance of a pharmaceutical production plant with high production rates
Here, high speeds are the norm. The presses and assembly machines turn fast, the lines have many small conveyors, lots of robotization and automation. And almost as many reasons for malfunction. That's why they're equipped with sensors, monitoring tools to detect problems or anomalies, and ejection systems for miscalibrated products. The CMMS is connected to this information system, which provides it with what it needs to identify and qualify breakdowns, and consequently requests for intervention. It is at once the data collection tool – the mini-maxi, for example – the system that associates a cause with a symptom and a remedy with the cause, and the editor of processes and intervention documents.
Above all, it's a learning system that should enable predictive incident management, supported by Artificial Intelligence. Imagine a conveyor belt vibrating and a part needing to be tightened before the production line breaks down. First incident, human intervention. Second incident, the CMMS reminds him how he intervened. It avoids the third incident by sending him to intervene at the first vibration. It will then send him to tighten the part again, without needing any warning signs. More reliable, the production line will be more available. The key word is efficiency.
Press Reviews : Berger-Levrault strengthens its presence in the pharmaceutical industry with its partner Elazur.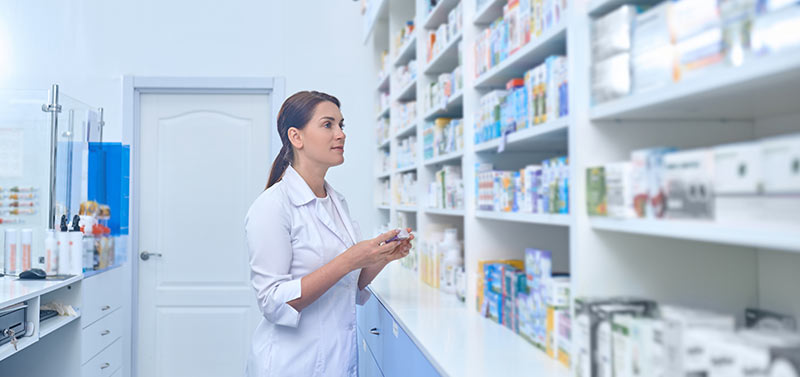 CMMS for collective memory and intelligence
More than anywhere else, the pharmaceutical industry appreciates instructions, codifications and operating ranges, with a constant concern to ensure that staff skills are upgraded, so that each problem, however specific, is matched by a highly qualified person. This requirement extends to various checklists, from the PPE to be worn for a given intervention to the cleaning of parts, from the protection of surfaces to the anticipation of over-problems… not forgetting the validation of the intervention, granted (or not) by production, which does not restart the production line without the right metrology controls!
Understandably, everything can take longer and be more meticulous than elsewhere, which is all the more reason to ensure that the memory and intelligence of critical situations are shared – via training – and accessible – via CMMS. Everything a technician needs to intervene in the most meticulous, hygienic and safe conditions is accessible via the CMMS mobile application.
In this high-stakes sector, where international standards and certifications are paramount (such as FDA 21CFRPart11), CMMS enables auditors to check traceability, equipment identification, history and parts flows. As a result, it can be used to justify compliance with procedures in the event of a problem. And to serve other imperatives, such as site security against malicious intrusion or patent infringement.
"Data, hyper-precision, rules, controls, an obsession with quality and the challenge of getting things up and running as quickly as possible, despite all these constraints! CARL Berger-Levrault and the pharmaceutical industry are made for each other, and our many customers in this field testify to this convergence of requirements and quality", concludes Frédéric Boutier.
The 5 key benefits of CMMS for the pharmaceutical industry:
An unlimited information-gathering and processing tool, capable of coping with the complexity and demands of pharma production.
Complete traceability, from inputs to participants.
The ideal partner for precision, measurement, control, procedures and standards.
Traceability and artificial intelligence reduce production stoppages.
A learning system for anticipatory maintenance.
Our latest references in the pharmaceutical industry
Our CMMS solution for the pharmaceutical industry: CARL Source Factory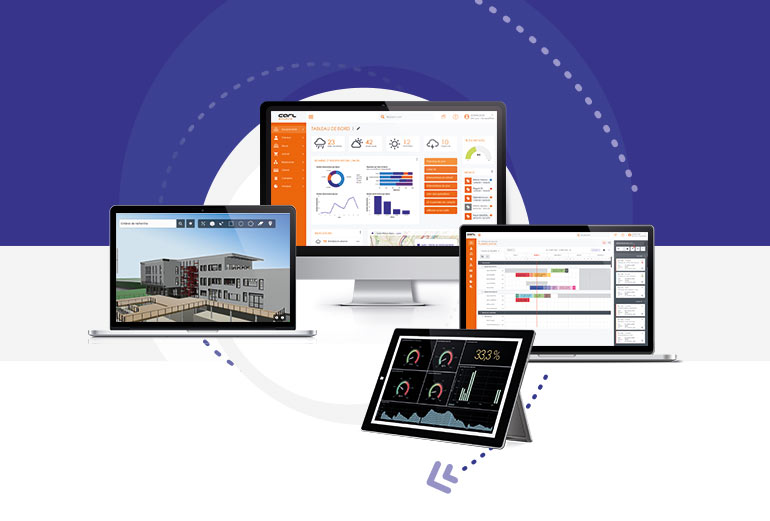 Would you like more information about our CMMS solution for the pharmaceutical industry?