Maintenance and CMMS solutions for healthcare facilities
CMMS, at the heart of healthcare facilities' businesses
Everything in a healthcare facility focuses on the quality of care, patient management and working conditions for healthcare professionals. Over and above this common objective, it is a place where fundamentally different professions coexist, and where CMMS aims to be the common tool for managing its assets.
The hospital: a city within a city that needs to control its assets
Hospitals, clinics and psychiatric establishments are among the biggest employers in their areas, with some of them employing up to 10,000 professionals.
Their heritage is made up of large, old buildings, spread over several sites, some of which are listed, such as Sainte-Anne or the Institut Gustave Roussy in Paris, which house increasingly complex installations and therefore require constantly evolving skills. The
pace of life here is governed by regulatory obligations, materiovigilance (vigilance and traceability of biomedical equipment), and budgetary pressures that have been predominant for several years, with the patient and the performance of care tools as the backdrop. In these conditions, maintenance often responds to the most urgent needs, in a curative mode, while multiplying preventive measures. Over the past 20 years, facilities have been equipping themselves with management systems and seeking to renew and improve themselves.
The CMMS solution integrates with the hospital information system (HIS) and other software specific to healthcare facility management (EDS). It is capable of receiving alerts from the ANSM -Agence nationale de sûreté médicale- or of alerting other establishments via the ANSM. Hence the importance of alert systems.
Hospital maintenance: a sensitive area that requires an adapted CMMS
A healthcare facility is home to a wide range of sensitive equipment, life-sustaining materials, special fluids such as oxygen and nitrogen, several electrical circuits, redundant circuits, PLCs, generators… All maintenance operations are carried out within a rigorous protocol framework, from air treatment to bacteriological hygiene.
The CMMS solution must be accessible on the move, offline, so that it can be used in a technical room without a network, as in radiology, where laptops are forbidden.
Hospitals never sleep: they work non-stop 365 days a year, often with overlapping shifts. You need a CMMS portal that's active 24 hours a day, and a night-time request has to be dealt with in the morning (or sent to the person on call).
Last but not least, nurses, logistics, technical and administrative staff: the hospital brings together all these players, and CMMS software helps to build bridges between them.
CMMS, a tool for living together
The main users of a CMMS solution belong to two support departments: biomedical engineers and technicians on the one hand, and technical departments on the other. The biomedical department is responsible for biomedical equipment, and performs after-sales maintenance in conjunction with equipment manufacturers. Technical Services looks after everything else: buildings, fluids and other technical equipment. Maintenance is varied: curative, preventive, conditional (thanks to supervision), new or refurbishment work, regulatory (as organizations receiving the public).
Both populations have their own specificities. Our asset management solution adapts to both, with ad hoc configurations, vocabularies and business processes. Our tool provides an overall view of assets and buildings, while guaranteeing autonomous management by department and business line. Everyone can find their way around, with only the information that concerns them.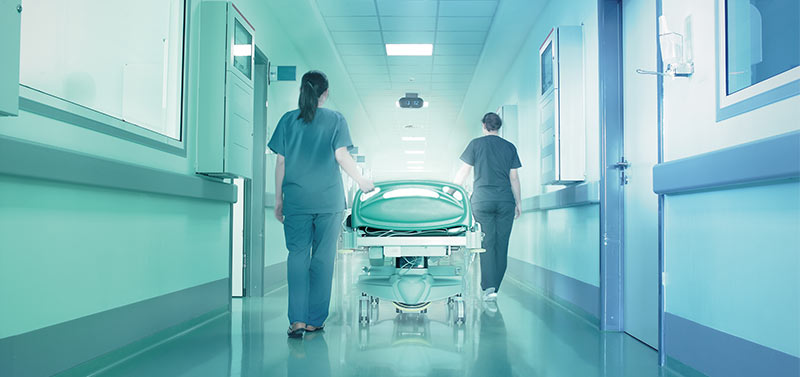 In the hospital environment, knowledge of procedures and traceability are essential
Knowing your assets and the history of the technical work carried out is a prerequisite for CMMS. These are sensitive, specific machines and, as in many trades, knowledge is still passed on by word of mouth. The first challenge is to ensure that this knowledge is traced in the CMMS, in order to comply with procedures relating to each piece of equipment, particularly cutting-edge equipment such as scanners and MRIs, which are particularly critical.
The inventory of equipment, particularly mobile equipment, is a major challenge when you consider the cost of medical devices. Establishments are often large (several tens or even hundreds of thousands of M2) and multi-site, not to mention equipment outsourced to patients. Furniture is also subject to inventory accounting.
Some equipment, such as beds, must also be traceable in real time.
This time-consuming search for equipment means lost time for maintenance. This is why CMMS integrates location trees, installation/dismantling or inventory functionalities, or even mobile inventory functionalities. Appointment points are defined, just like a marked-out area where broken-down equipment is to be placed for the technician.
The notion of loaning or replacing equipment is predominant for biomedical equipment: a faulty respirator must be replaced. Here too, the management and location of loan equipment must be infallible.
Finally, the system must – and this is in the specifications – enable feedback to the manufacturer, a bottom-up and top-down operation specific to Healthcare.
Optimize subcontracting with CMMS
The technical departments of hospitals have many responsibilities, and may subcontract certain maintenance activities to external companies, who are also involved in the hospital's management tool. It is important that these service providers can participate in knowledge sharing.
A hospital's CMMS platform is open to subcontractors via a restricted portal – more segmented and secure.
Key benefits of CMMS in healthcare facilities:
Ensuring that the equipment required for patient treatment is maintained in operational condition.
Centralization of all the hospital's technical and biomedical maintenance processes in a single database.
Integration within the HIS and connection to ANSM, regulatory bodies, supervision systems, BMS, etc.
100% digital maintenance process.
Our latest references in the Healthcare sector
Our hospital and biomedical equipment maintenance solution: CARL Source Santé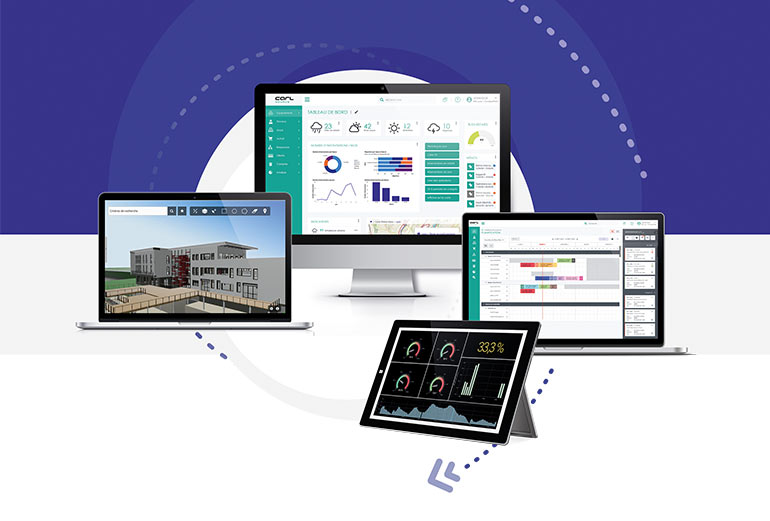 Would you like more information about our CMMS solution for medical and hospital establishments?