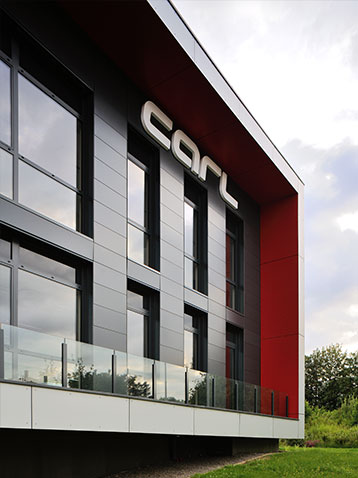 Tugdual LE BOUAR
CEO
"In recent years CARL Software has posted results that place us at the top of the French market and European leader for maintenance management (CMMS) and equipment management software.  (comparison of revenue in France for companies specialized in this field).  CARL Software has also the largest team of CMMS experts in France.
Pioneers in 1985, our reputation is built on more than 30 years of expertise in Maintenance Management and Asset Management (CMMS). Our products are used by tens of thousands of users in Europe and around the world, in all fields of business. Unlike most publishers of competing solutions, we are specialists in maintenance management and asset management software, which account for all our revenue.
To maintain our position as leader, we are committed to conducting an ambitious research and innovation strategy around five axes of innovation: connected objects (IoT) and predictive maintenance, machine learning (artificial intelligence), energy management, geographic information systems (GIS) and building information models (BIM). To accompany us, we are leading an approach of collaborative innovation with customers, public and private research partnerships, …
We owe the majority of our success to the priority we have always given to investing in the continuous improvement of our software, and to our ability to integrate technological developments into our product proposals. This is why we are working towards maintaining a clear and sustainable product policy:  a prerequisite for continuing to accompany our longstanding customers throughout their projects while offering them product innovations that fit into their own continuous improvement approach.
By merging with the Berger-Levrault Group, CARL Software is expanding its international leadership and is in the best possible position to anticipate the major changes in our industry (Industry of the future, Smart Cities and Buildings, ecological challenge etc.)."