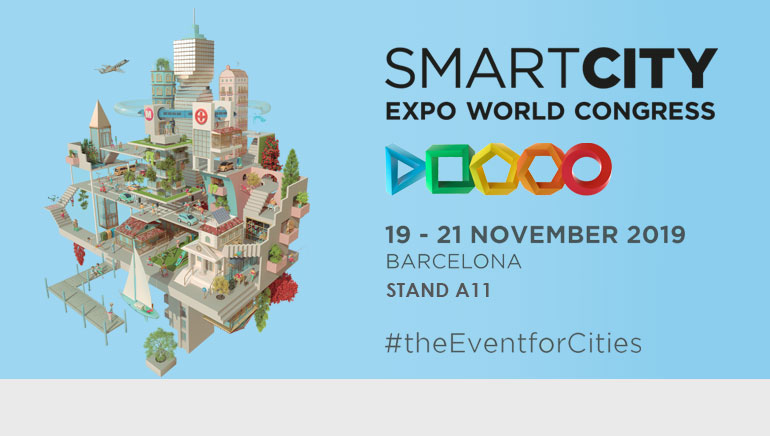 2019-10-28
Salon Smart City Expo World Congress
19 to 21 November 2019, Barcelona - CARL / Berger-Levrault stand: A111 - Hall 2 - Level 0
Are you looking for new approaches to managing your city's technical assets and infrastructure? Would you like to share your experience with your counterparts around the world?
Discover, during Smart City Expo World Congress 2019, CARL Source CMMS and Asset Management solutions offered by the Berger-Levrault group and attend the publisher 's conférences.
Meet the challenges of the cities of tomorrow with:
CARL Source City : The software covers all maintenance processes for your equipment, infrastructures and networks.  Technical teams have an overall view of the location and status of equipment and installations, and their interconnections throughout the territory, enabling them to establish an effective maintenance strategy for optimising the availability of public equipment in order to reduce operating costs. CARL Source City offers further benefits through the integration of innovations such as artificial intelligence, the Internet of Things, predictive analysis, open data and BIM.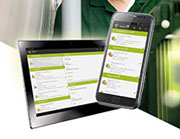 CARL Touch : A mobile CMMS dedicated to technicians, enabling them to improve efficiency and reduce intervention times around the city. Using mobility technologies (GPS geolocation, wireless networks, QR Code scanning), CARL Touch can be used to perform inventories, logistics or maintenance operations, even when offline or in areas without network coverage. Technicians have access to all the data they need, including technical data sheets, bills of materials, diagrams, assistance procedures, spare parts locations, useful contacts, and so on. They can also use the application to dictate their reports.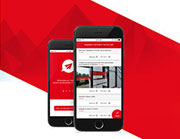 CARL Flash : A mobile application for the general public, that allows residents to use their smartphones to report malfunctions or damage to public equipment or infrastructure, directly to the city's technical services responsible for maintenance. All users, including members of the public, city workers, hospital staff, and so on, can initiate direct contact with the services responsible for maintenance, and are automatically informed of the response to their request.
Attend special maintenance and smart Cities conferences:
Maintenance of the future, serving sustainable development.
Digital twin of city assets, serving maintenance. Technological innovations applied to maintenance management: mapping, mobility, BIM, IoT, etc.
CMMS with BIM integration: optimise the operation of your infrastructures and buildings!
Mobile CMMS: fully digital maintenance processes, from work requests submitted by members of the public to work reports by technicians.
Augmented maintenance for the "Technician 2.0.
Detection of seniors' fragility through the exploitation of social and environmental data.
Datadriven management at the service of smart cities.
Natural disaster management.
Building a safe and smart city.
Transforming Cities: The Digital Transition by Berger-Levrault in Spain.